Aisha Buhari Showers Love On Husband, Muhammadu Buhari As He Clocks 77 (PHOTOS)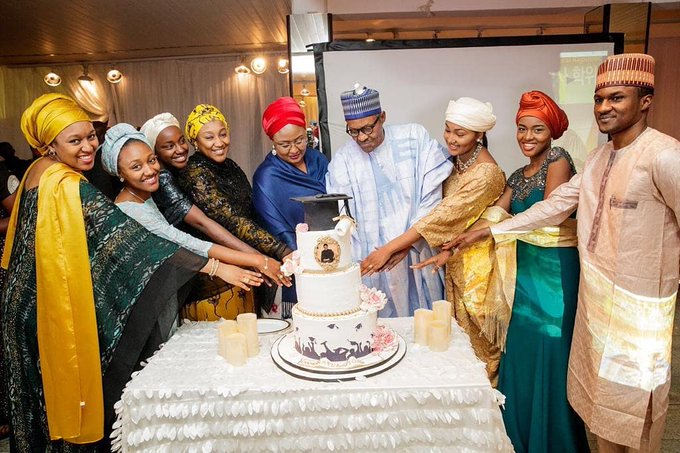 Muhammadu Buhari, Nigeria's president is celebrating his birthday today, Tuesday 17, 2019. His amiable wife, Aisha Buhari took to her Twitter to celebrate her husband on his 77th birthday referring to him as "Incorruptible GMB"
Therefore, She prayed for Allah's guidance, protection and good health for her husband to continue steering the affairs of the Nation, Nigeria.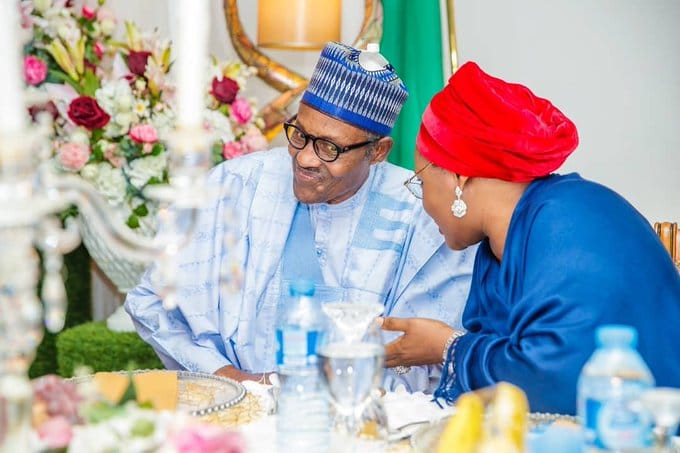 In the words of Aisha Buhari;
"Happy
Birthday to MY incorruptible GMB
"I wish you Good health and Allah's protection to continue steering the affairs of our dear nation. Long Live GMB. Long Live the Federal Republic of Nigeria.
Lady Proposes To Her Boyfriend On Campus (VIDEO)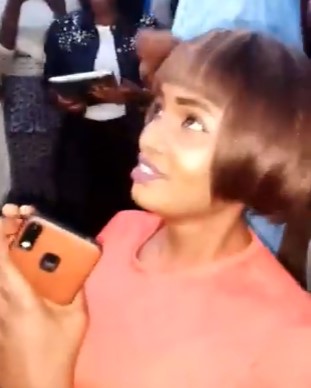 A video that captures the moment a Nigerian lady proposes to her boyfriend in school has gone viral.
The video shows the lady kneeling and offering a ring to her boyfriend while the people around cheer and beckon on the man to accept.
However, the man accepted and allowed the lady to put the ring on his finger, and then hugs the lady to the admiration of the crowd. This bold move is considered uncommon in this part of the globe.
Here is the video;
Lady Proposes To Her Girlfriend In Edo (VIDEO)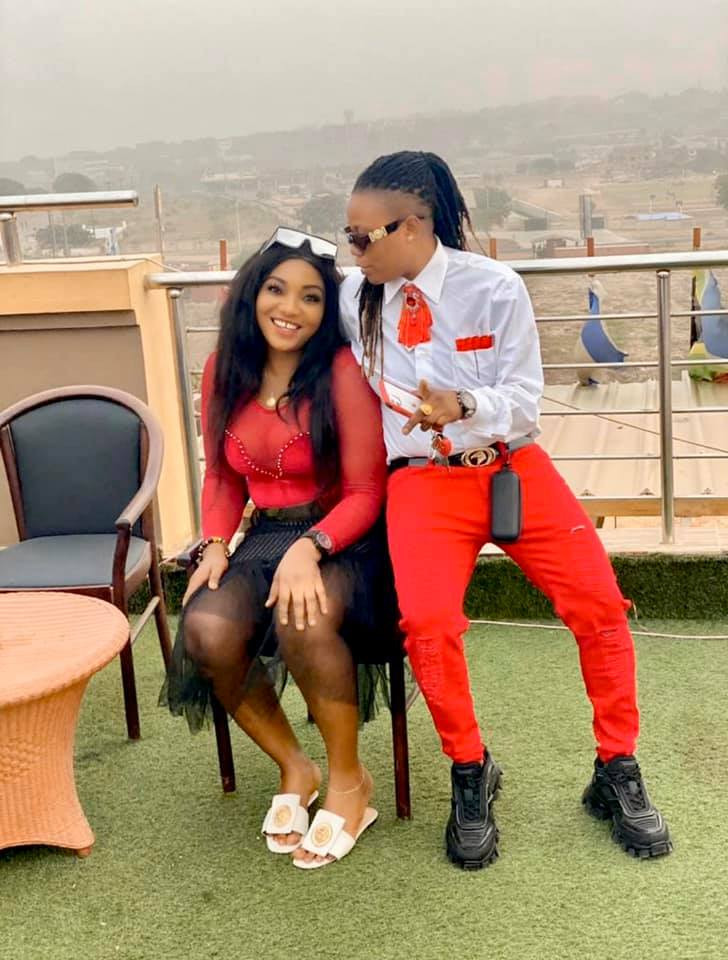 Michell Unukpo, a Nigerian lady has taken to her Facebook account to disclose her engagement to Ama Talkless, her girlfriend.
The lady said her girlfriend who said 'Yes' to her proposal has been great ever since they came together.
Michell said;
"She finally said 'Yes'. The main people in your life are the once who know what makes happiness becomes a reality. Ama Talkless you have been amazing to me since I know you. I love you so much
Watch the video of the lady here;
Lady Collaborates With Her Main Guy To Unleash Mayhem On Side Guy In Ogun (VIDEO)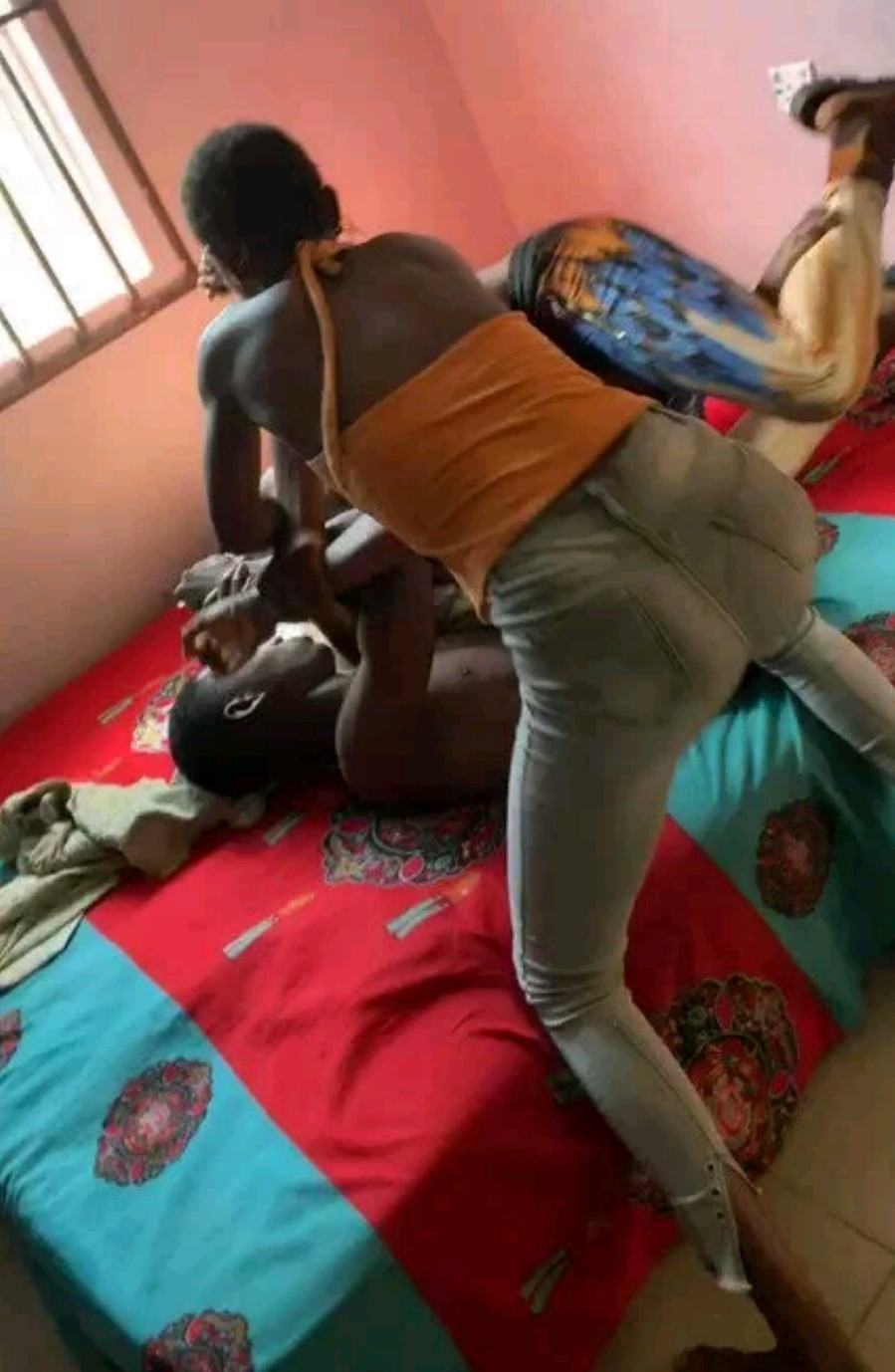 A video that captured the moment a triple-threat wrestling match in Ilaro, Ogun State has gone viral.
A report has it that a guy had visited his girlfriend and discovered she was in another guy's room. Angered by the girl's action, he went to the guy's room and staged a fight.
However, the lady teamed up with the guy she visited and unleashed blows on the other guy.
Watch the video here;