Novak Djokovic Wins 17th Grand Slam At The Australian Open Final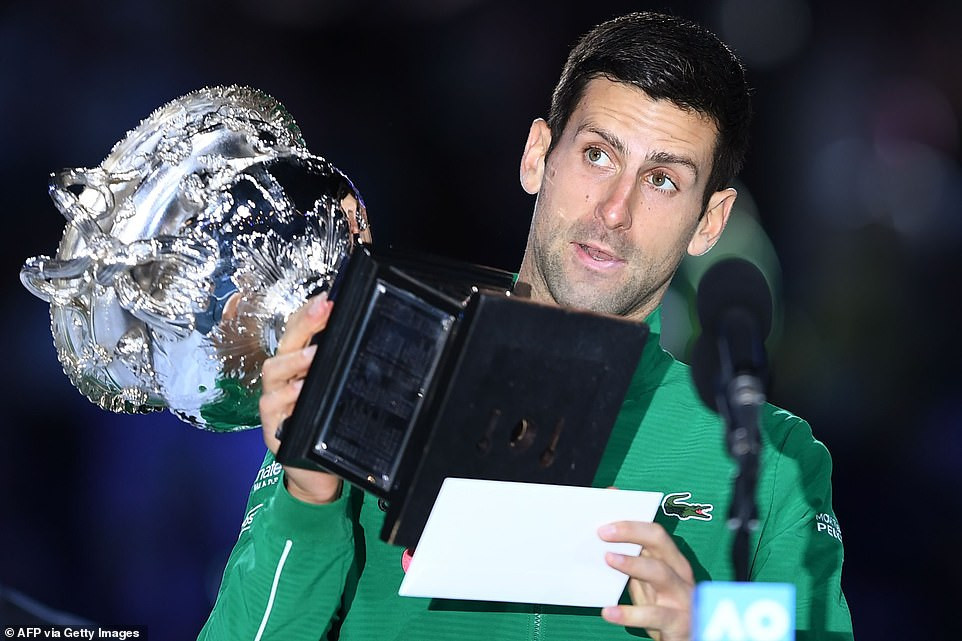 Novak Djokovic has claimed his 17th grand slam after defeating Dominic Thiem, world No 4 on Sunday.
It took Djokovic three hours, 59 minutes in an enthralling 6-4 4-6 2-6 6-3 6-4. The win has made Djokovic the World No 1 and the first man in the Open Era to win a grand slam title in three decades. Djokovic is now three titles away from equaling Roger Federer's record and two away from Rafael Nadal.
Djokovic said;
"I would like to start by saying congratulations to Dominic for an amazing tournament. It wasn't meant to be tonight. Tough luck and it was a tough match, but you were very close to winning it and you have a lot more time in your career and I'm sure that you will get one of the Grand Slam trophies. More than one."
Thiem also said;
"I would like to start by saying a huge congrats to Novak, an amazing achievement. It's unreal what you and your team are doing, throughout all these years. You, and also two other guys [Nadal and Federer] have brought men's tennis to a completely new level and I'm proud and happy to compete and be a part of these times. I fell short today, but I hope to get revenge soon.
"I have experienced such huge support throughout these two weeks… It is one of the best events in all sports and I am looking forward to returning next year."
MVP Award For The NBA All-Star Now To Be Called The Kobe Bryant MVP Award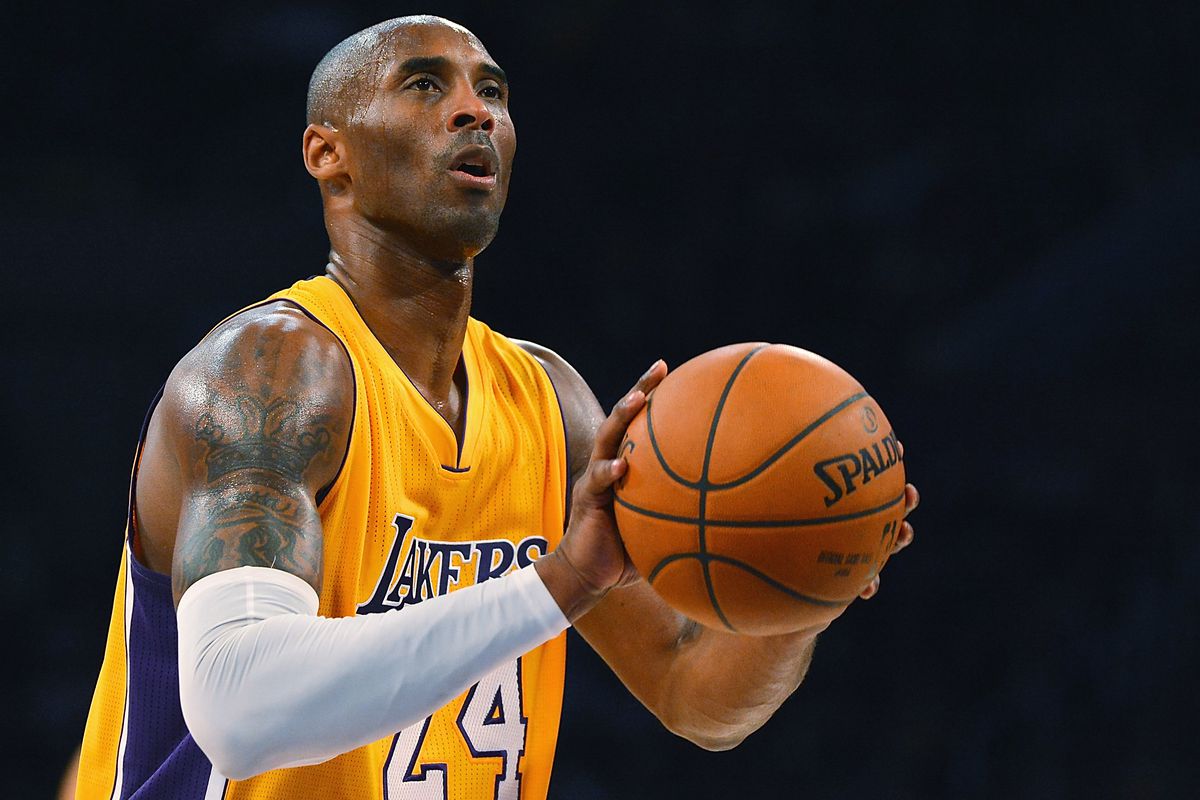 The NBA All-Star game has now to be called The Kobe Bryant MVP Award. NBA commissioner, Adam Silver made this announcement on Saturday 15th February.
The Kobe Bryant MVP Award will be given this Sunday at the closing of this year's All-Star Game in Chicago. Both teams will be captained by Giannis Antetokounmpo and Lebron James respectively. Team Lebron will put on No 2 and team Giannis will put on No 24. These two numbers were worn by Gianna, Kobe's daughter and Kobe Bryant.
Recall that Kobe won the All-Star Game MVP in 2002, 2007, 2009, and 2011. Also, he played as the youngest player to feature in the All-Star Game at 19 in 1998.
What I Am Bringing Into The Super Eagles – Joseph Yobo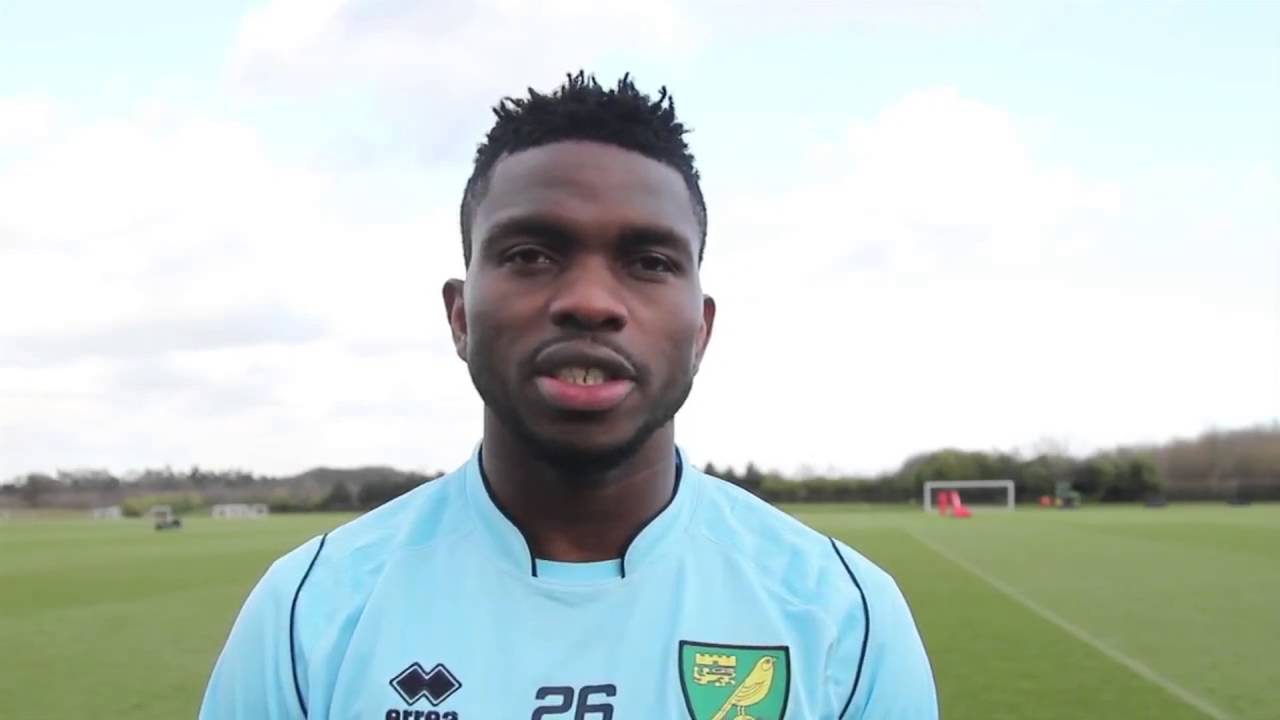 Ex-Super Eagles captain and defender, Joseph Yobo has explained what he is bringing to the National Team as the new assistant coach of Super Eagles.
The Nigeria Football Federation (NFF) On Wednesday announced that the 39-year-old ex-international will take over from Imama Amapakabo in the technical crew of the Super Eagles under the Gernot Rohr
Joseph Yobo made this disclosure while speaking to Sports Radio Brila FM on Friday, he said,
"Firstly, I'm delighted to have gotten this job, My family has been overwhelmed with messages and congratulatory calls for the past two days.
"As the Assistant coach, what I'm bringing into the team is bridging any gaps between players and the technical crew",
"I will also, be helping the head coach cover-up for wherever things are not clear and telling him things he might not be seeing", Joseph Yobo said
English Club, Manchester City Banned From Champions League For 2-Years And Slammed With A Fine Of £25m By UEFA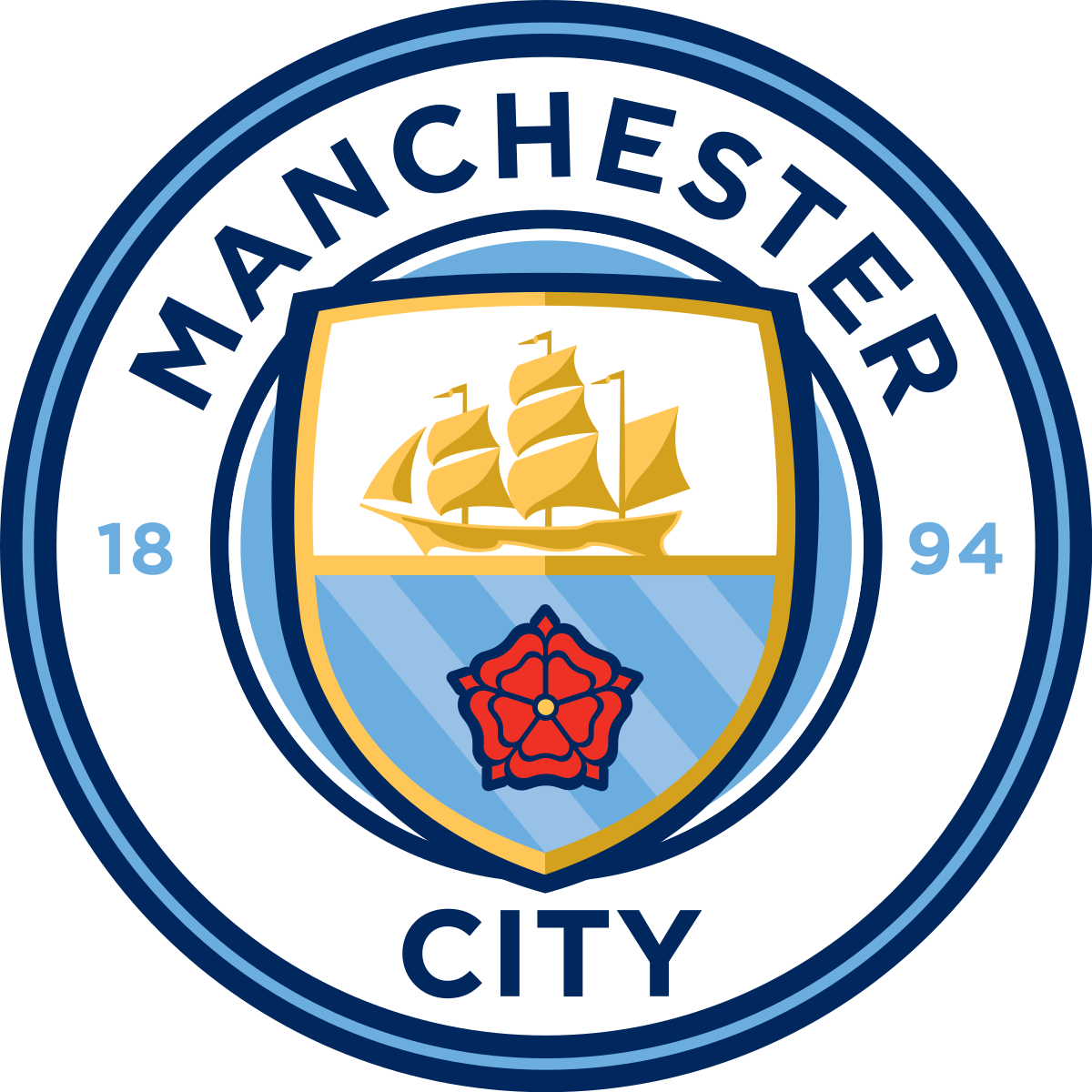 Manchester City has been placed on a 2-year ban by UEFA and fined £25m.
However, the club was banned for falsely inflating their sponsorship income. It makes it look like it was earning more than it was spending on the purchase of players. So, the Financial Fair Play made this discovery as they checked through the club's account.
However, Manchester City has said they will appeal the judgment with the Court of Arbitration for Sports (CAS). So, the club is now suspended for the next two years from UEFA competitions.
The verdict came as a result of an investigation conducted by a German magazine Der Spiegel sometimes in November 2018. It alleged that the owner of the club single-handedly funded the club. This covers sponsorship of the club's stadium, academy, and the club's shirts through the Etihad airline.
Manchester City has, however, said they were disappointed by the verdict.
"In December 2018, the UEFA Chief Investigator publicly previewed the outcome and sanction he intended to be delivered to Manchester City before any investigation had even begun. The subsequent flawed and consistently leaked UEFA process he oversaw has meant that there was little doubt in the result that he would deliver.
"Simply put, this is a case initiated by UEFA, prosecuted by UEFA and judged by UEFA. With this prejudicial process now over, the Club will pursue an impartial judgment as quickly as possible and will, therefore, in the first instance, commence proceedings with the Court of Arbitration for Sport at the earliest opportunity."