Gunmen Abduct Passengers As They Attack Train Station In Kaduna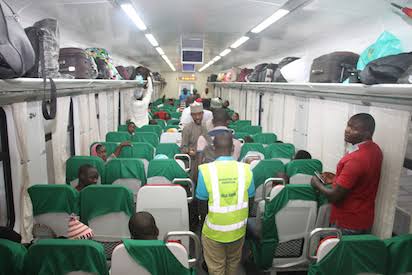 Unidentified gunmen on Saturday 25th January attacked vehicles and passengers who dropped off at Rigasa railway station in Kaduna. Several of them were injured while the rest were abducted.
Reports show that the passengers have arrived at the train station from Abuja around 8 pm before they were attacked by the unidentified gunmen.
However, the abductors have made contact with the families of their victims and are requesting a ransom of N20 million
A related incident occurred at the train station on Friday 24th January. So, the spokesperson of the Kaduna Police Command, DSP Yakubu Sabo, disclosed that the command is on top of the situation.
Man Jumps Into Lagoon From Third Mainland Bridge Lagos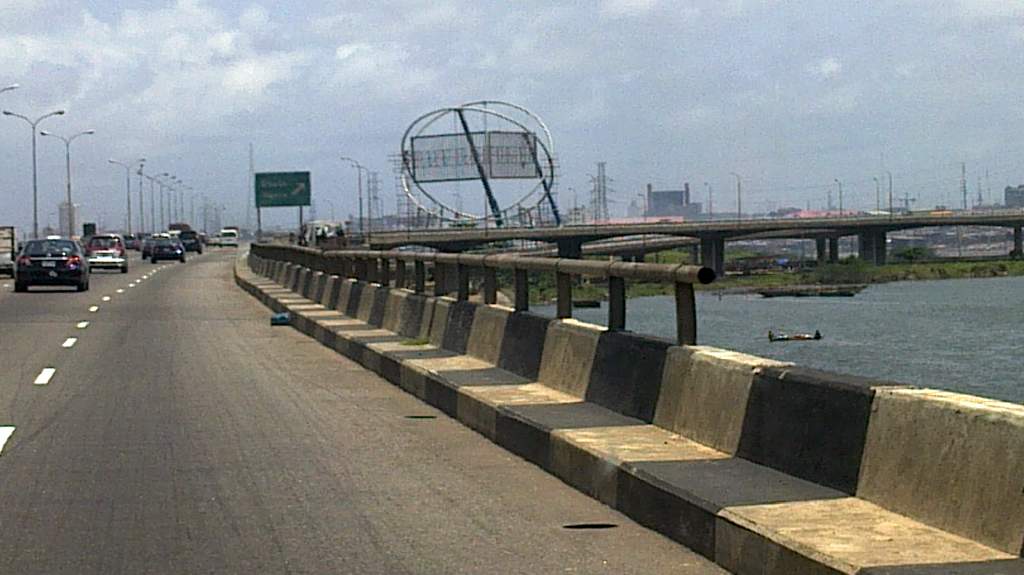 A man, 22, jumped into the lagoon from the third mainland bridge yesterday. The man identified as Daibo Toju Davies resides at 17, Sosanya street, Gbagada.
A report said that he had engaged the services of an Uber taxi from a hospital before the occurrence. He allegedly stopped the Uber on the bridge pretending to be having a running stomach before plunging into the lagoon.
Lagos State Emergency Management Agency public affairs officer, Nosa Okunbor said they are making efforts to rescue the man.
He said;
"He should be in his mid-twenties. He ordered a car-hailing service from Gbagada to the Island. He deceived the UBER driver that he had a running stomach after which he jumped into the lagoon.
"As I speak with you, the marine unit of the Lagos central zone has been searching for the victim since 11:30 am, but we have not found the body."
Two luggage with his personal effects and affidavit were discovered on him.
Watch the video here;
Police Van Picks Passengers In Lagos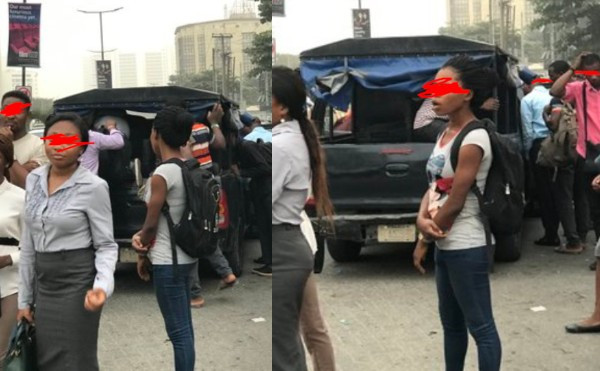 Police van has allegedly been used for commercial purposes in Lagos. This is due to the ban on commercial motorcycle and tricycle popularly known as Okada and Keke Napep in some parts of Lagos.
This is captured by a Twitter user @caren_diala who captured the moment Lagosian rushed to get a seating space in a police van.
Read her tweet;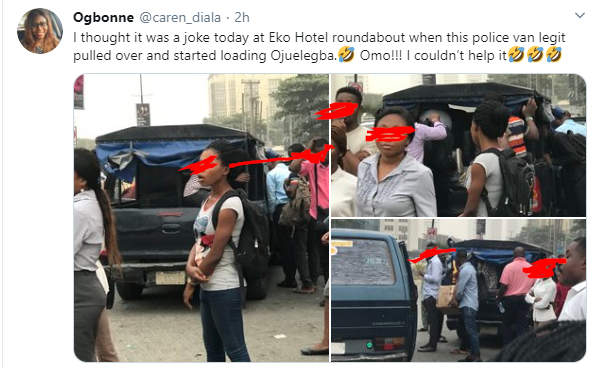 Policemen Arrest Colleagues For Obtaining Bribe In Lagos (VIDEO)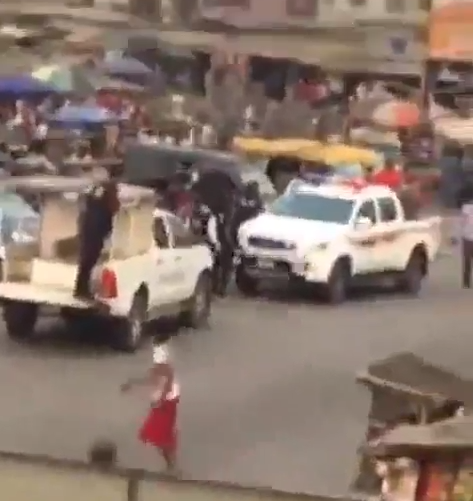 A video has surfaced online showing some policemen arrested by their colleagues for obtaining bribe.
Also, the officers are attached to the Nigeria Police Special Squad 'Operation Puff Adder'. So, they stormed the spot in patrol their patrol van and arrested the officers collecting bribe at the Ijesha area of Lagos State.
Watch the video here;