Femi Fani-Kayode Frowns At Anthony Joshua For Prostrating Before President Buhari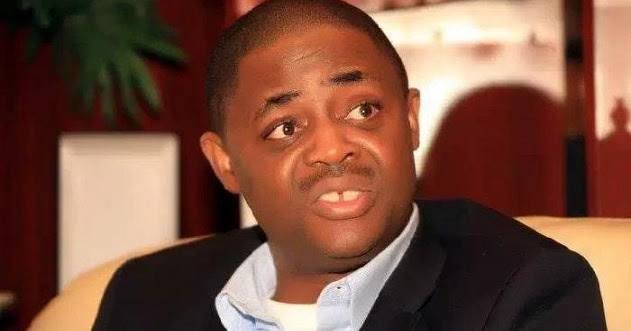 Former Minister of Aviation, Femi Fani-Kayode, has taken to his Twitter to blast Anthony Joshua, the reigning heavyweight champion, for prostrating before President Buhari in London yesterday.
Recall that Anthony Joshua met with President Buhari yesterday in the United Kingdom during a town hall meeting which had President Buhari in attendance.
FFK says he finds Anthony Joshua behavior utterly disgusting and repulsive.
'I find this picture of @anthonyfjoshua's behaviour utterly repulsive and disgusting. Prostrating before his slave master & a bloodthirsty dictator & tyrant who is viciously persecuting and humiliating his people: what a crying shame. This speaks volumes. He has lost me!'' he wrote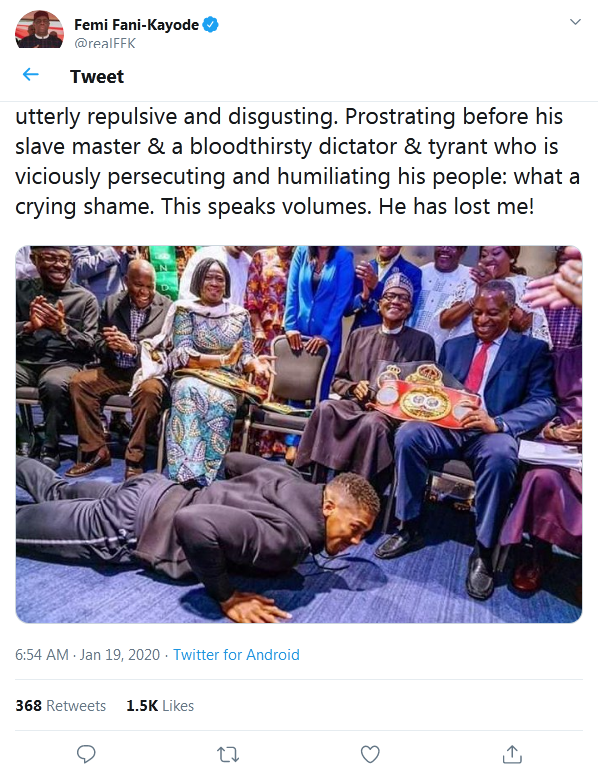 Senator Dino Said His Passion Is To Collect Automobiles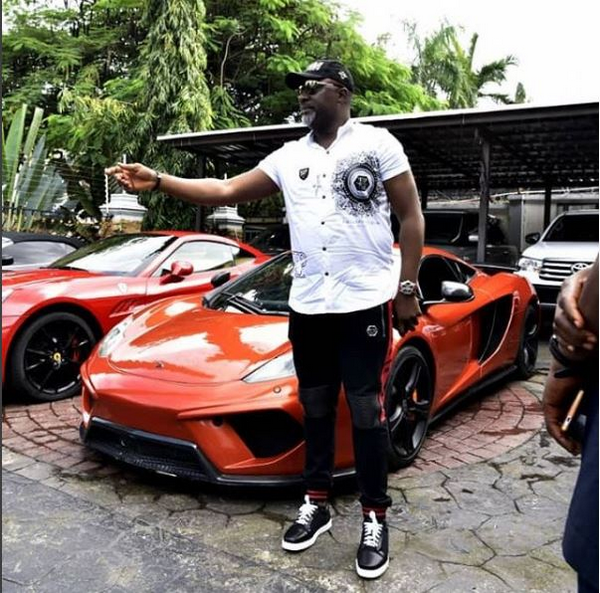 Dino Melaye and a former Senator at the Red Chambers bear his mind concerning his collections of automobiles.
Dino said, homosexuals spend so much money on same-sex, some hide their money in Switzerland, the occult buy blood for any amount while for him, he makes use of his money for what he loves which is to collect automobiles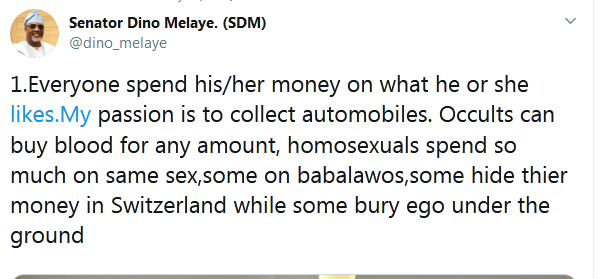 American To Be Jailed For Arranged $1,500 Marriage With A Nigerian Man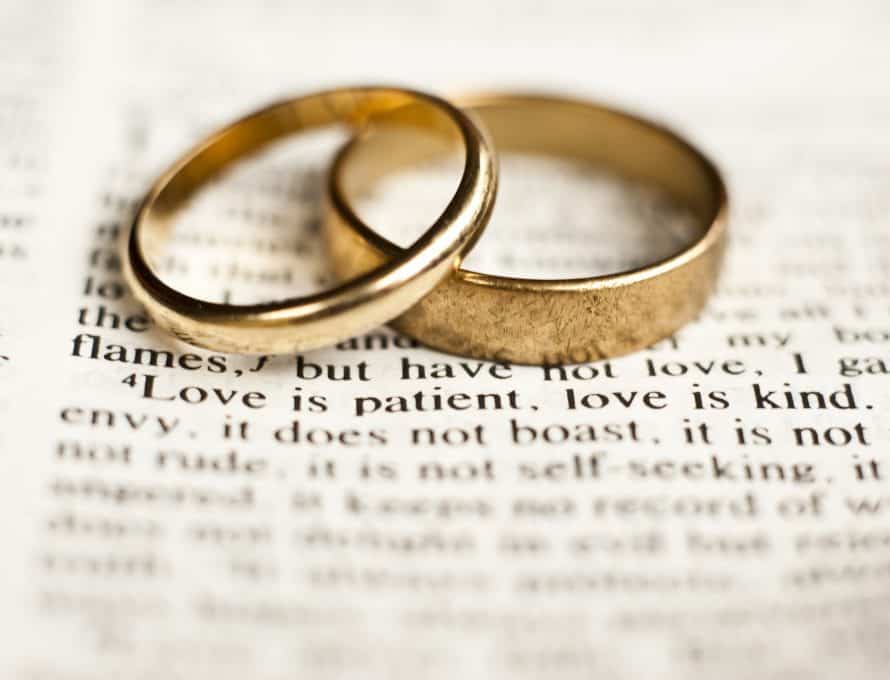 Ajia Strauss, 28, from New Jersey on Thursday 13th February pleaded guilty to charges of conspiracy to defraud the US by being involved in a fake marriage.
She was brought before the Pittsburgh federal court where she confessed to entering into a fake marriage with a Nigerian man residing in Pittsburgh at that time so he could be a permanent resident
The Nigerian, 36-year-old Monsuru Ogunbiyi went back to Pennsylvania where he lived after the marriage was done in New Jersey on 3rd June 2016. Besides, in addition to paying Strauss $1,500 for the arranged marriage, they made false statements to citizenship and immigration services, staged loved up photos, falsified documents, opened a joint bank account, and claimed they lived together.
They were discovered when the Nigerian man, Ogunbiyi, applied for permanent residence in 2017. Also, SMS in which they talked about Strauss's address and to know about each other before going on with the marriage.
The couple was arrested in July 2019 where the Nigerian man pleaded guilty to the same offense in December 2019. Ogunbiyi has already served two and a half months in jail and likely to be deported.
On the other hand, Strauss is expected to be sentenced in Pittsburgh on 3rd June. If found guilty, she could spend five years in prison and $250,000 fines.
Youth Corps Member Praised For Returning Excess Allowance In Kaduna State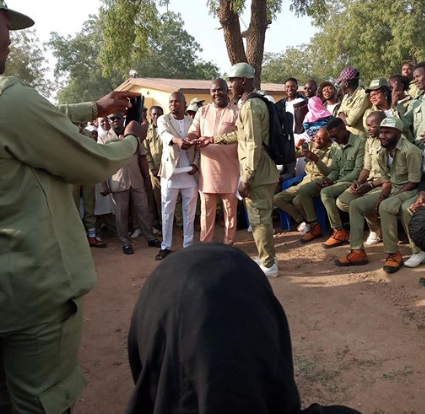 A youth corps member in Kaduna State has been praised by the NYSC authorities for returning the excess allowance paid into his account.
He was paid N66,000 instead of his N33,000 allowance in January. However, he alerted his superiors to the errors.
This act of integrity has earned him commendations as he was brought before his colleagues as an exemplary corps member.