Controversial Ugandan Pastor Said "Till Death Do Us Part" In The Marriage Vow Made In Church Is "Satanic And Unbiblical"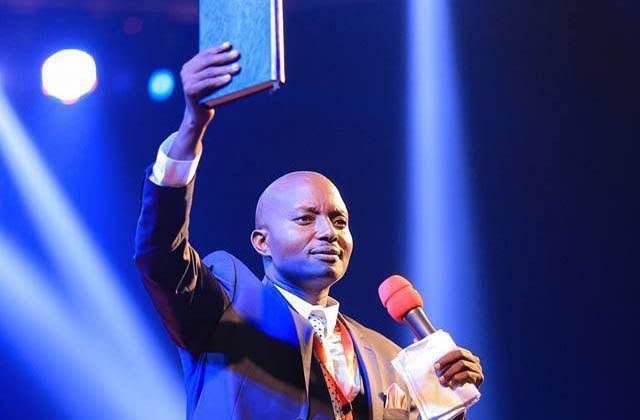 Pastor Aloysius Bugingo, a controversial Ugandan pastor of the Makerere based House of Prayer Ministries International, has been condemned by religious leaders in Uganda for dismissing the Christian marriage vows as satanic and unbiblical.
The Clergy recently stirred a storm when he said the marriage vow 'Till death do us part' confessed in the church is not anywhere in the Bible.
Bugingo made this known while speaking to thousands of his congregation last week that the Bible does not back the "till death do us part" vow for newlyweds.
"I've read
the bible countless times," he said. "But I know of no verse in there, in which
God says 'only death will part the married. I also haven't seen a couple in the
bible, saying 'till death do us part."
The Clergy termed this vow as both satanic and unbiblical.
"Satan
has trapped us with this thing because he came to steal, to kill and destroy.
In the end, you find that when a couple realizes it is no longer compatible,
one will find a way of killing the other," he said.
The church of Uganda in a swift response linked Pastor Bugingo's comments to his own troubled marital life.
The statement reads;
Rt. Rev.
Johnson Twinomujuni, the Bishop of West Ankole Diocese said Bugingo was
desperate in trying to look for an excuse for his own controversial separation
from his official wife Teddy Bugingo.
"Of course,
for this particular statement and others of similar nature he has been making,
one underlying and obvious factor, which is having a significant influence on
his judgment, is his divorce, the possibility of other forms of conditioning
notwithstanding," said Rev Twinomujuni.
"His yearning
soul is in a desperate need for justification over his prejudiced separation
with his bona fide wife, which, because he cannot get it by virtue of moral
objectivity, he is deliberately misinterpreting the Bible, so he can justify
his act – if it were possible."
 The
Anglican cleric in the lengthy statement went on to provide a string of bible
scriptures that directly contradict the pastor's interpretation.
"Does
the Bible he has read countless times have the following verses: Rom. 7:2-3; Mal.
2:13-16; Heb. 13:4; Mat. 5:32; 19:4-9; plus 1 Cor. 7:2-40, and especially verse
10 which says, "To the married, I give this charge (not I, but the Lord),
the wife should not separate from her husband." Verse 11b also states
clearly, "and let not the husband put away his wife," he wondered.
Others, he
said, include Cor. 7:39 which says, "A wife is bound to her husband as
long as he lives. But if her husband dies, she is free to get married to whom
she wishes, but only in the Lord"
"Consider
Jesus' command: "What God has joined together let no man put asunder" (Mat.
19:6). Has Bugingo read it? Can he define either the logical or conceptual
scope of its duration? In other words, where and when does the legality of that
instruction's demand end?" he wondered.
Does the
Bible Mr. Bugingo has read have God's assertion "I hate divorce" in Mal. 2:16?
When God says so, what does that mean for the married? Doesn't that imply that
God requires that our marriage be a lasting one? Where does a marriage whose
parties won't divorce end, if not till death separates them?
On Bujjingo's
claim that the words "till death do us part" are not in the holy book, Rev
Twinomujuni explains that some bible instructions are not explicitly stated.
"Is this
to indicate that for him every activity, phenomenon, invention, and venture
ought to be stated in the Bible for it to be true, right, or acceptable? Should
the Bible has stated in black and white: build cars, use computers, boil water
before drinking it, form a political party, construct airplanes, make tarmac
roads, establish hospitals, design smartphones, make jets, use treadmill and
TRX bands for fitness, establish constitutions, set up universities, etc…so we
know that doing such is biblical, and therefore acceptable?"
This is not the first time the pastor has questioned other Christian institutions.
Recall that in 2017, he gathered several Bibles, whose versions he claimed had been adulterated and burnt them.
Lady Proposes To Her Boyfriend On Campus (VIDEO)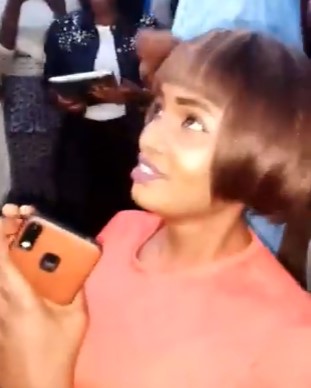 A video that captures the moment a Nigerian lady proposes to her boyfriend in school has gone viral.
The video shows the lady kneeling and offering a ring to her boyfriend while the people around cheer and beckon on the man to accept.
However, the man accepted and allowed the lady to put the ring on his finger, and then hugs the lady to the admiration of the crowd. This bold move is considered uncommon in this part of the globe.
Here is the video;
Lady Proposes To Her Girlfriend In Edo (VIDEO)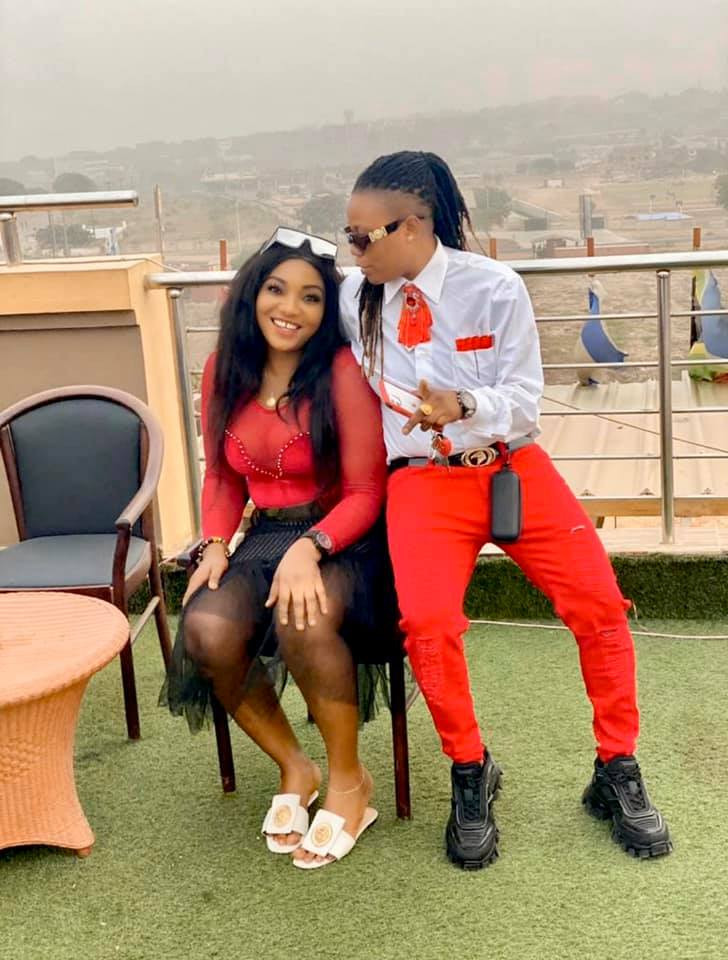 Michell Unukpo, a Nigerian lady has taken to her Facebook account to disclose her engagement to Ama Talkless, her girlfriend.
The lady said her girlfriend who said 'Yes' to her proposal has been great ever since they came together.
Michell said;
"She finally said 'Yes'. The main people in your life are the once who know what makes happiness becomes a reality. Ama Talkless you have been amazing to me since I know you. I love you so much
Watch the video of the lady here;
Lady Collaborates With Her Main Guy To Unleash Mayhem On Side Guy In Ogun (VIDEO)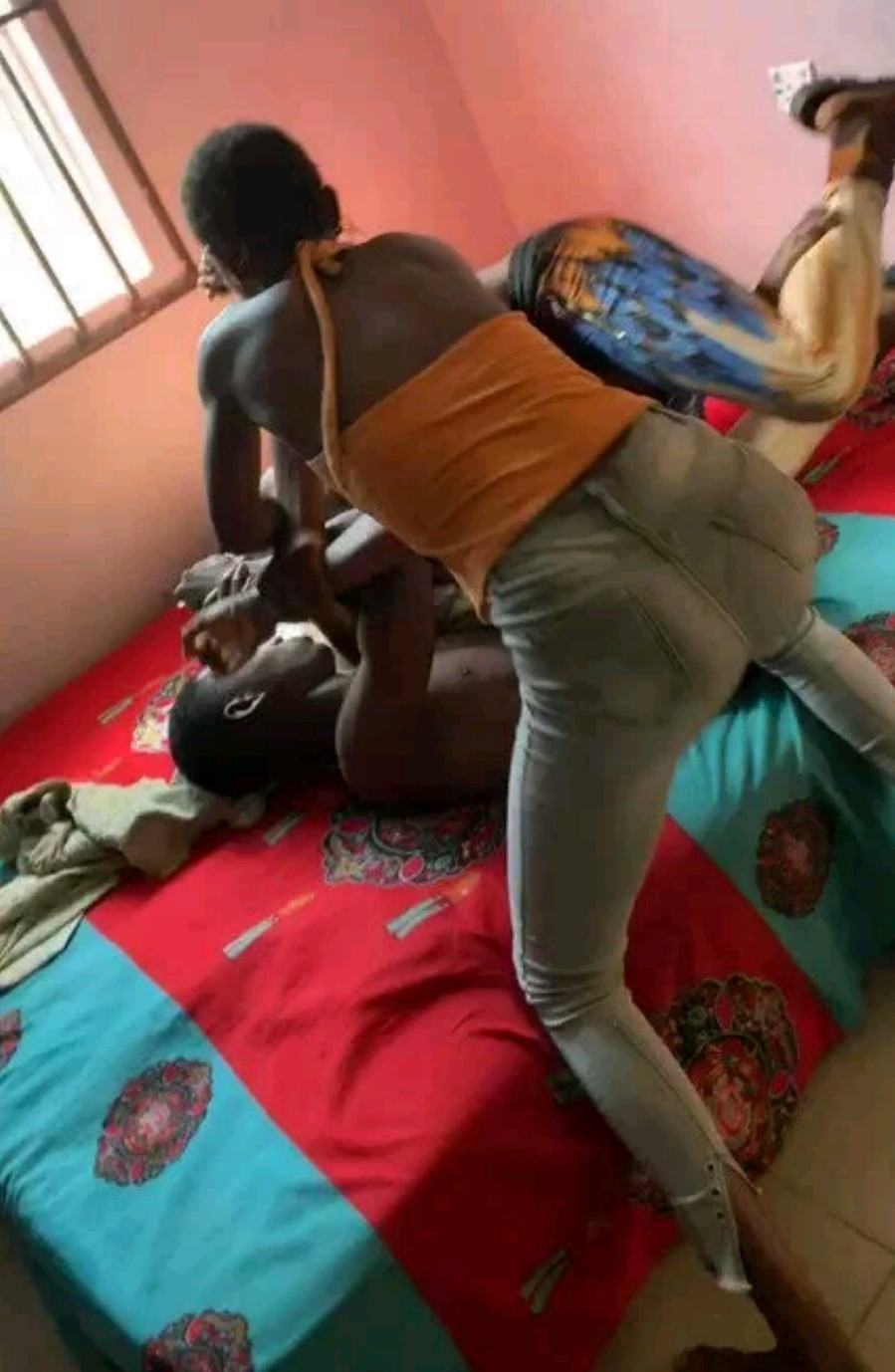 A video that captured the moment a triple-threat wrestling match in Ilaro, Ogun State has gone viral.
A report has it that a guy had visited his girlfriend and discovered she was in another guy's room. Angered by the girl's action, he went to the guy's room and staged a fight.
However, the lady teamed up with the guy she visited and unleashed blows on the other guy.
Watch the video here;